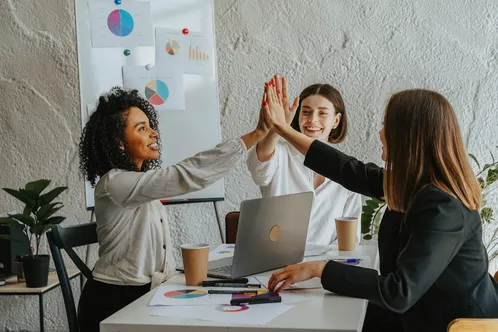 Career Coaching involves coaching with executives, managers, and high performing employees who have a deep desire to be successful and are facing a demanding work environment.
Do you tell yourself . . .
I feel stuck. I seem to have lost my passion for my work and I want it back.
My job is great, but there is increased demand to do more with less and I'm not sure if I can keep up.
There are so many options and possibilities with my career. I'm having difficulty choosing.
I think I might be getting burnout. What do I do?
I love serving the welfare of our planet and being socially responsible with my business. I want to do more of that.
I want to be an inspiration to others in my company, but I'm not sure if I'm going in the right direction.

If you tell yourself any of these things and are ready to do something about it, then you are a great candidate for coaching. I'm fortunate to have worked with clients from all levels of management from entry level to executives in companies such as Morgan Stanley, Genentech - a member of the Roche Group, Zoom, Amgen, eBay and eight Fortune 50 companies. I have worked with executives, managers and high performing employees involved in the tech field, financial industry, start ups, telecommunication, medical and healthcare industry, human resources, and many other professionals.

Career coaching has a ripple effect. The self-development available through coaching can:
Renew your vigor for your career
Streamline progress towards your goals
Help you attain greater integrity with your values
Improve your relationships with people in both your work and personal life
Improve your leadership skills
Increase your confidence
Have a positive effect on your team, your employees, your boss and your company
Picture having a partner who is dedicated to your success professionally and personally. You have significant challenges and/or compelling opportunities. Imagine having focused conversations that enable you to efficiently make the best decision for you and your company.
---