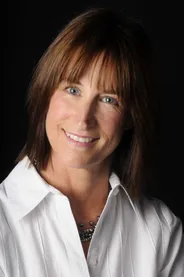 For 24+ years, I have actively inspired and empowered others on their life journey. As a coach, I bring my clients my education, experience and expertise as a Licensed Professional Counselor (LPC). Most of my years spent counseling and consulting were in the Employee Assistant Program (EAP) field, where I helped employees, managers and executives reach their goals.
Over the past 9 years, I have embraced coaching as a second career. I am fortunate to have worked with clients from all levels of management from entry level to executives in companies such as Morgan Stanley, Genentech - a member of the Roche Group, Zoom, Amgen, eBay and eight Fortune 50 companies. I enjoy helping people discover both external and internal resources to help them reach their full potential.

As a result of my 16 years teaching Nia, a holistic fitness practice, I discovered the importance of listening to the body. The increased awareness of how important mindfulness and movement is for overall well-being gives me additional knowledge to support others on their wellness paths.
Three words that describe my coaching style are: Learn, Trust, Empower. It is important to me to create a welcoming and safe environment for our work together because coaching is a collaborative relationship that enables us to create momentum by discovering and building on your present strengths while discovering new ones. During the coaching session, I ask powerful questions to aid you in gaining a full understanding of your situation, clarifying your goals and attaining your full potential. At times, I may share my views on your circumstances. At other times, I may make requests that can be quite challenging. I may ask you to use experiential tools to develop skills. In addition, I sometimes use professional assessment and measurement tools to ascertain a baseline and show us evidence of progress.
I would be honored to support you on your journey and look forward to the opportunity to work with you.
When I'm not coaching, I race sailboats, enjoy soul line dance, hike, and spend precious time with my loving husband, two bright and creative children and one brave rescue dog.
---