Feeling stressed and not sure how to handle it?
Having trouble staying on track with an eating or exercise program in efforts to manage your stress or would like to create a healthy habit?
Having trouble meeting the demands of work and personal life?
Struggling with a disease or disorder that is affected by stress?
Having a hard time winding down and relaxing?
Stress is more than just a state of mind. It alters our physical chemistry, lowers our immune system and strains our body. There is a certain amount of stress that resides in the "sweet spot" of the middle of the bell curve shown. This amount of stress can help us perform at our potential and support us in overcoming challenges. Yet, if we are over-pressured and stress continues to where it becomes a way of life, it will have an adverse effect on not only our emotional health, but our physical health, too.
Don't get caught in the chronic stress trap! Through my experience as a counselor and a coach, I can share resources for understanding your stress. As a result of our coaching conversations, we can discover what promotes your stress and what might be keeping you stuck in it.
As a result of my Nia practice, I have discovered the importance of listening to the body and respecting all the body does to self-heal. As a Nia teacher for over 16 years, I supported people on their path to health and wellness. Since I have started on my personal path to stress management and wellness, I have increased my knowledge on nutrition and exercise through self-education.
Good health is integral to a life well lived. Being as healthy as you can be empowers you to pursue your passions without impediment. Through coaching, you can clear the way to attain your full potential.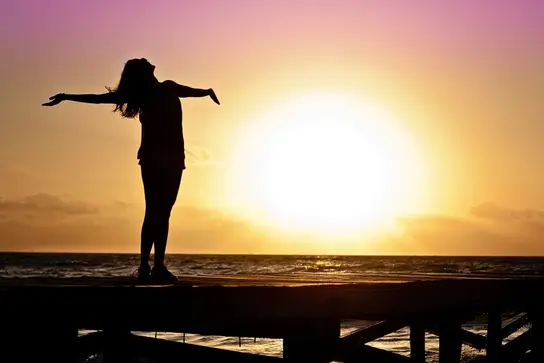 ---